Thought I'd do up a thread, if only to help myself keep track of when I did what, there will be some things done differently to the masses, but most will be run of the mill.
It's a 2007 V6 SR5 auto
So here it was the day I picked it up from the dealer, no barwork, just a 2" Ironman lift, and a basic ARB canopy, Prado rims with 32" tyres, otherwise stock. In case you're wondering why the front was left out of the photo, I was trying to include the SSV wagon, which was my trade-in.
First mod was simply putting my forum handle on it, via new plates.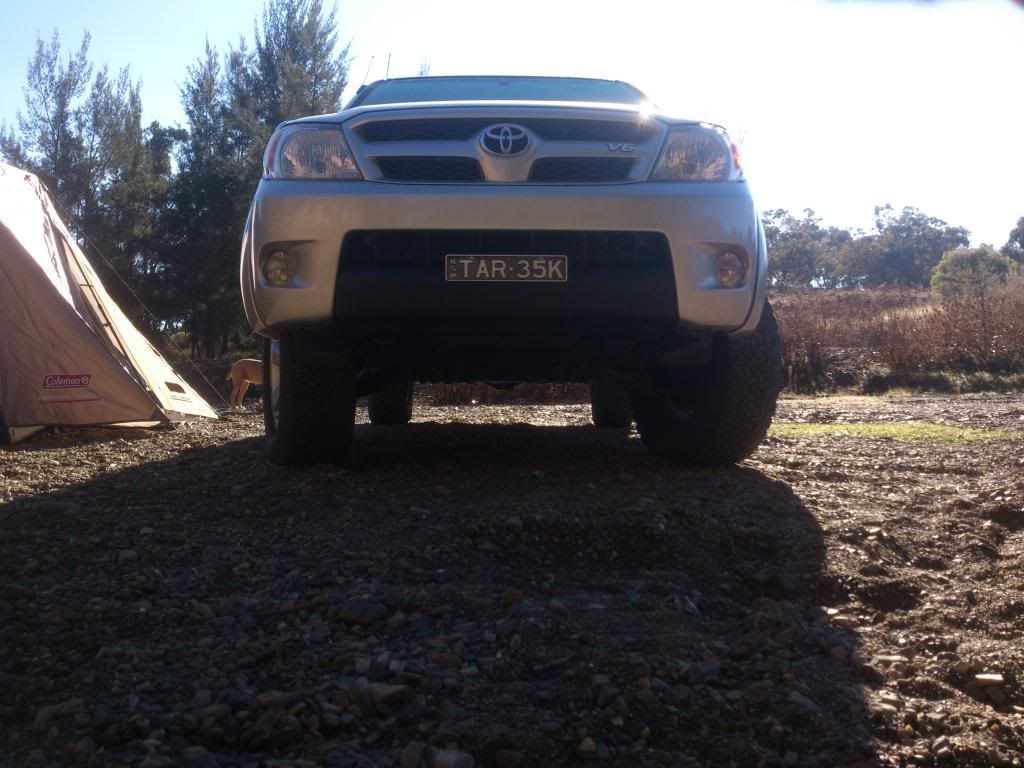 After that, I started on performance, with some top shelf fluids, full Xado treatment, and TRD filters.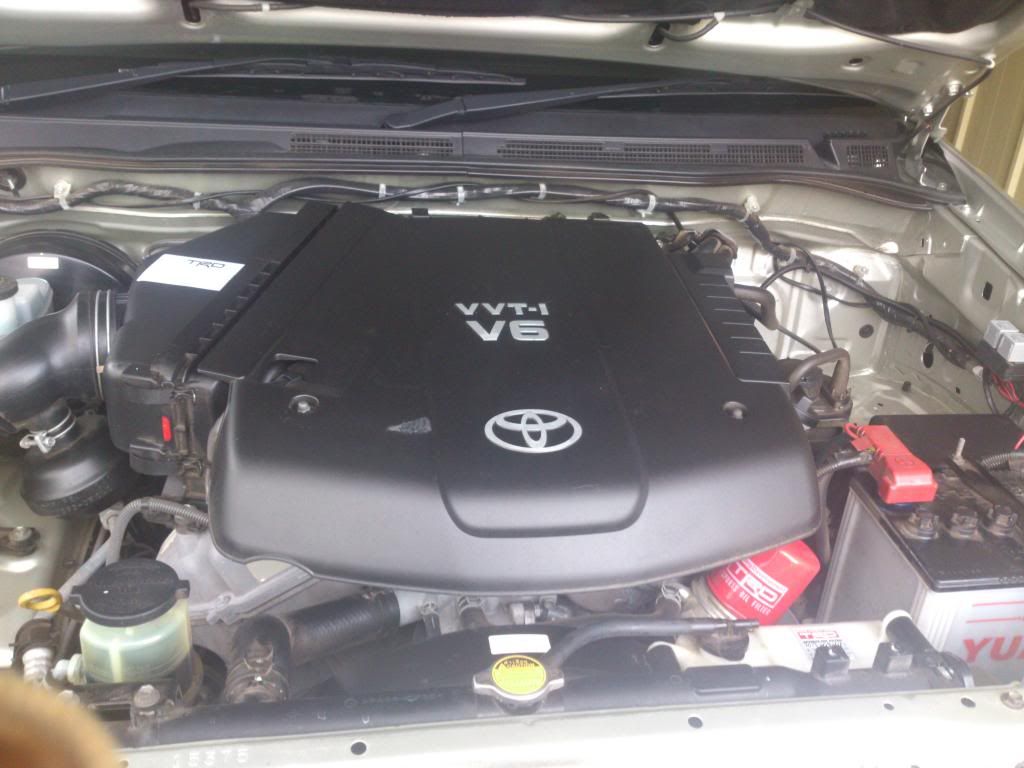 I've also fitted a GME UHF, and re-did the window tint (no pics)
So, as for future plans... Heavily edited due to heavy reduction in penalty rates at work
Powertrain
-modified TRD CAI
-Exhaust upgrade
-Engine tune
-maybe in the future a supercharger (it could still happen)
Drivetrain
4.1 gears
I have these now, just need time and money for this install
As for lockers, my wallet has decided that I'll be fitting auto lockers front and rear, with an ADD override to help with tight, slow turns.
Front Suspension
I'm going to stop re-editing this, turns out I might be able to swing an IVD setup after all, however it wont be the flash dual shock, forged UCA setup originally planned.
Rear Suspension
At this stage, most likely IVD shocks, Rockcrawler leaves, with a view to a parabolic upgrade down the line
Wheels
I've decided I actually like the IVD alloys, unfortunately being 17's this means I need to find room for 305's or downgrade from XTerrain to Xtreme MT/2 tyres
Body
some rear bar, would like a Buds bar, but budget may make it an MCC instead
some sliders.
Considered a spray liner, but going to just throw a bedrug in.
Random ricer bling
Underbody protection
Long range fuel tank
Miscellaneous
Rear seat mod
2L ADD mod
Car alarm
Winning lottery ticket to pay for all this crap
(this can stay, if i can source one, I can change all this again)