OK I've had my new lux for a little while now and with a 4-5 week trip back to NSW coming up in March I thought I'd best get to work.
I started yesterday with a UHF install which is a simoco 9000 series programmed with 2 zones 80ch and 40ch. no pics but i had most of my interior apart fitting it in without drilling any holes in any visible spots.(still trying to work out how to fit the handpiece clip)
This morning i went down to ARB and picked up a few goodies.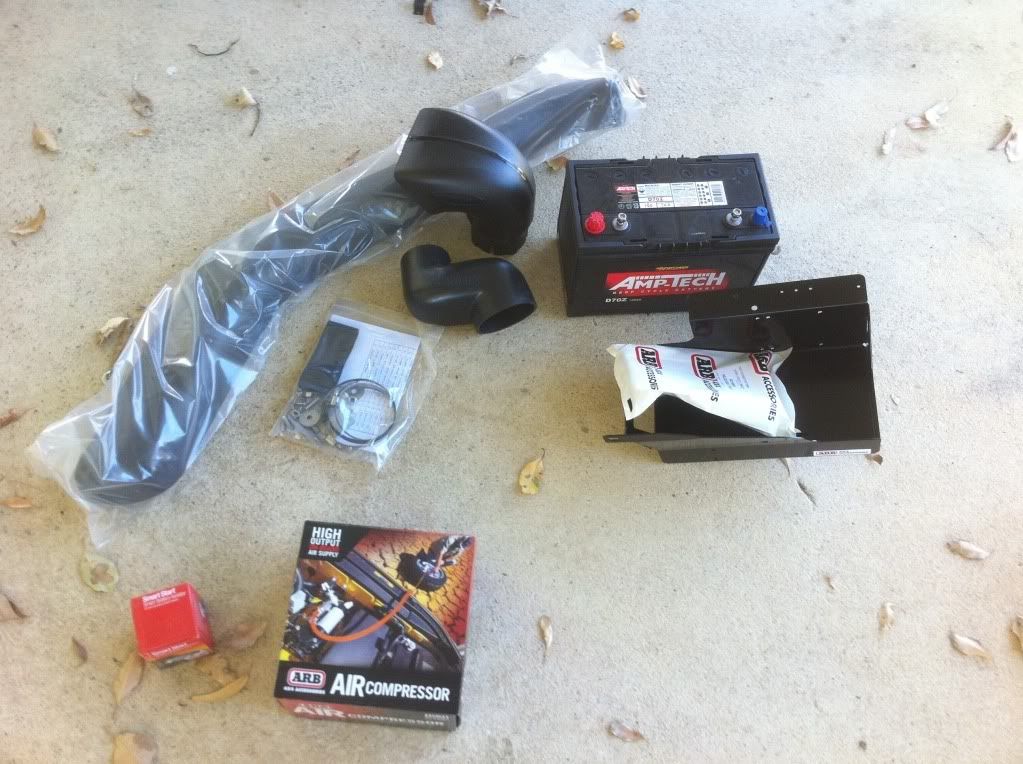 So in with the battery tray and redarc isolator. The instructions for this were great but my lux has a small box with relays for flashers and a fuse labelled bulbar? I managed to fit this behind the main batt so no huge problem. Any ideas on this?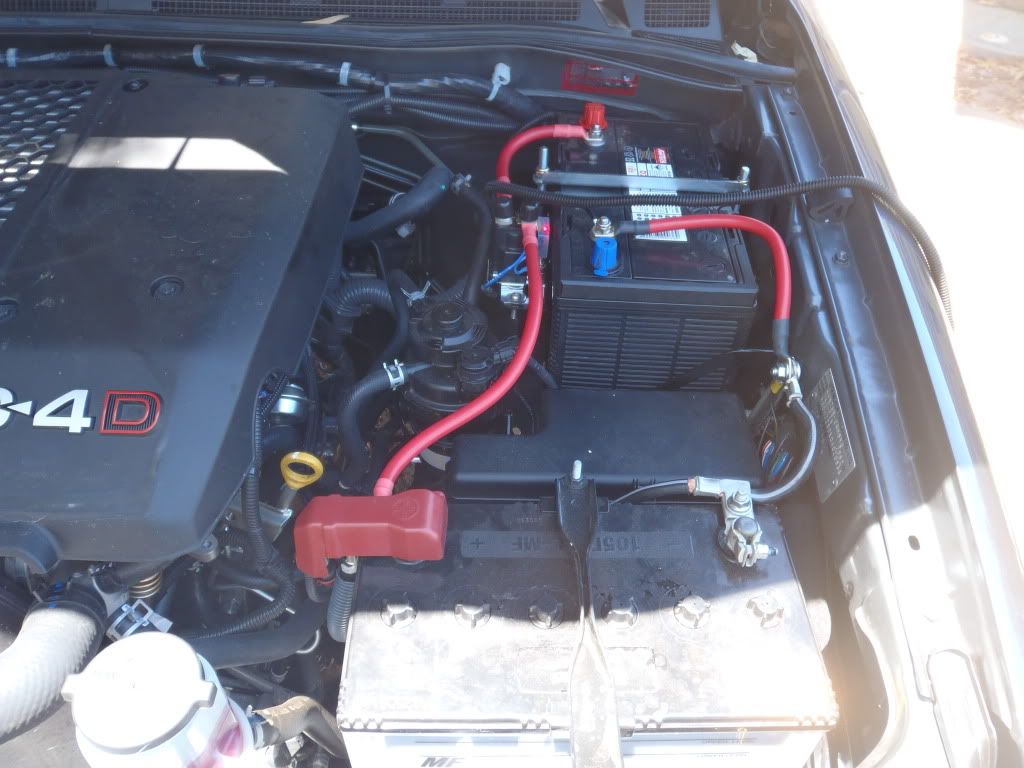 I got one of the guys at work to engrave me a sheet of lables to put on relays and fuse boxes and power outlets. I had enough wiring, terminals and other sundrie items to not worry about the ARB wiring kit. Plus it makes it quite exxy.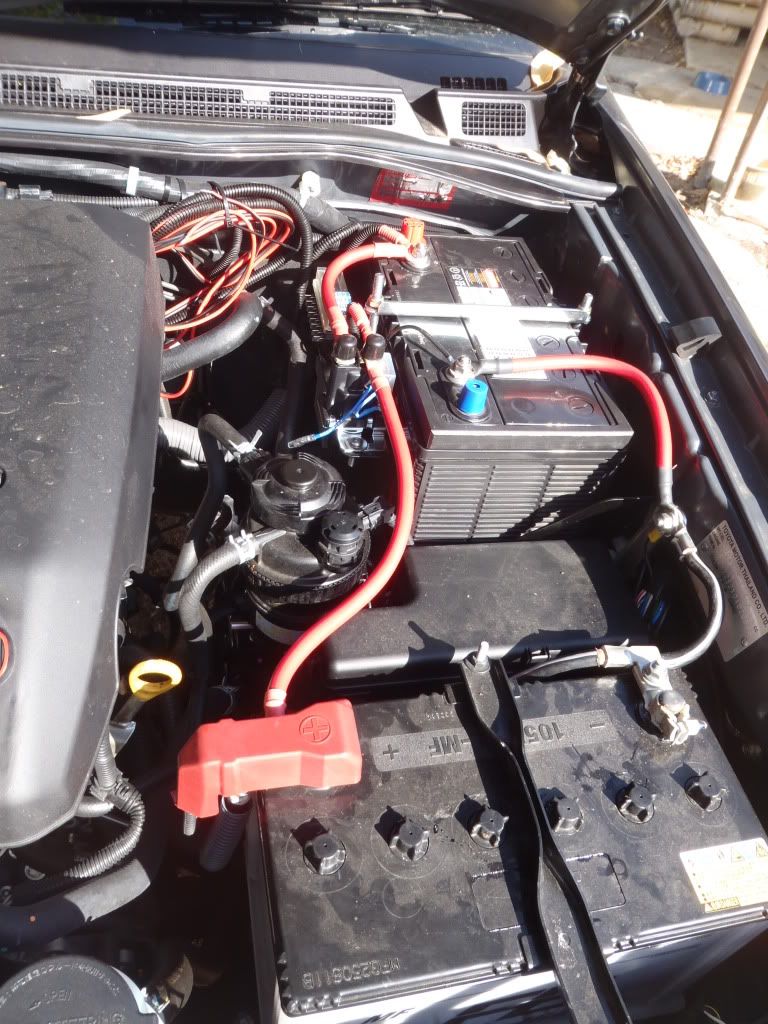 If anyone can spot anything I can make better please let me know, Im no auto sparkie but I hate dodgy wiring on cars. (oh don't worry about the coil of wire to the right of the engine, its for the UHF and will go to the fuse block Via a relay off the accessory power)
Next was the snorkel, I was going to get ARB to do this but I couldn't handle the down time of the ute knowing someone got to bust a huge hole in the shiny new paint.
Took me forever to be convinced that it was in the correct location.
I sealed the bare metal with the touch up paint supplied with the lux and put a small blob of silicone on the mounting holes just to make sure no moisture can get in. It was a right pain in the but to get the bolts tightend so I removed the under guard plastic to gain access.
All done for today!!!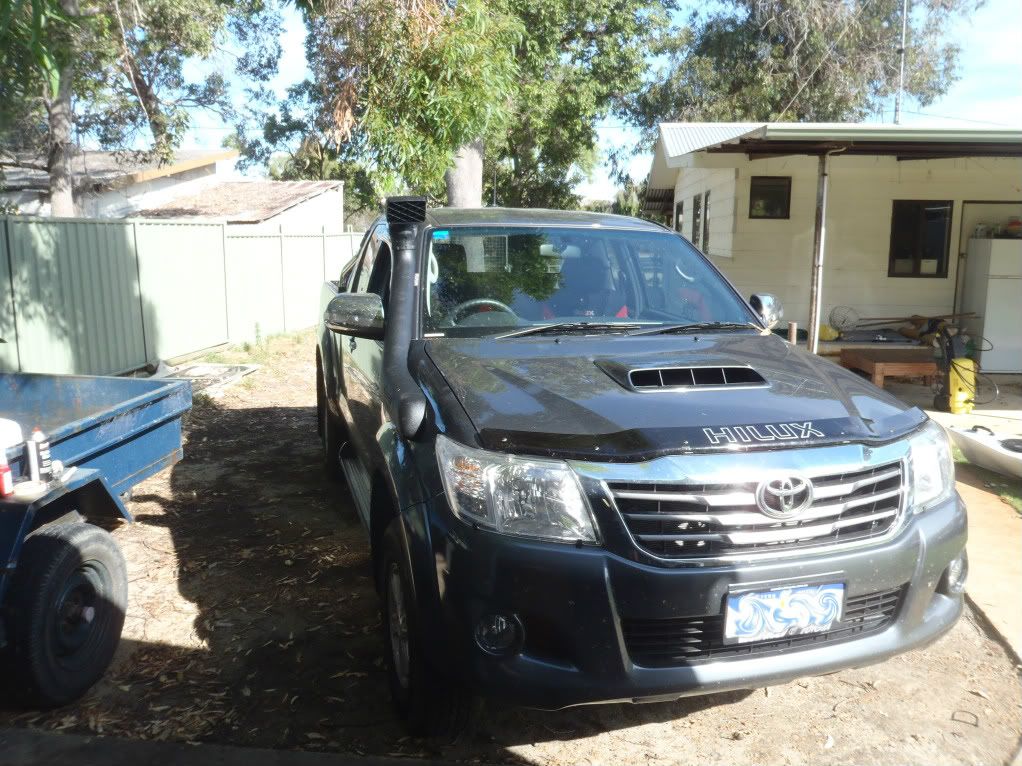 I still have the compressor to fit in the morning, but im not sure if I should fit it behind the ABS module or in one of the under seat storage compartments in the back. If anyone has any info as to where they have fitted them Please post them up.
Cheers All, next time im back from work I should have a bulbar and winch to fit. Then a steel cage canopy, suspention wheels and tyres to follow.