Hi all,
Thought Id start a thread on my new hilux.. Only got it about 2 weeks ago.. It was stock as a rock when i got it. Put a TJM T13 steel bar and Tigerz11 2 speed winch on it last week. We are going around Australia next May for 3 months so Ive got to hurry and get it kitted out.. Anyone whos done it please tell me everything you know. We have so much learning to do in so little time..
Its going into opposite Lock next week for a 2inch tough Dog lift kit.
Then ill be getting some wheels and tyres. Cant decide between 265/75/16 or 285/75/16 any tips? (dont really want to cut anything). Next on the list will be Flares Snorkel which are on there way from Utemart. Then its:
UHF
Home made draw system in the back
Long range tank
Water tank
Roof top tent
Front locker
Strong side steps
Might make a rear bar
Its got a ARB high top canopy on it which I want to swap for a normal level one..
Heres a pic when I got it.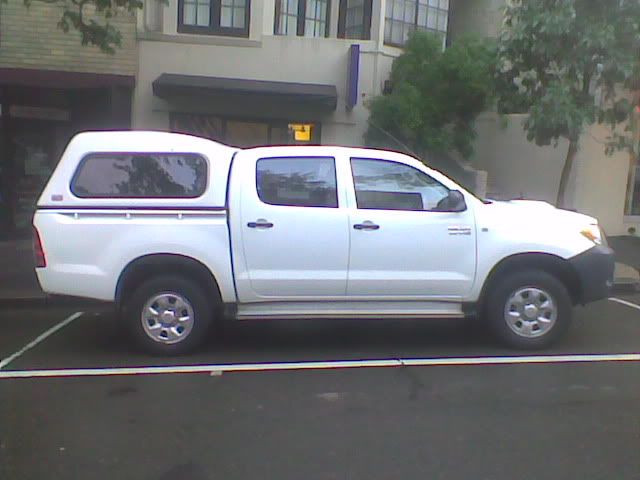 And The new Bar and winch, tryed on a mates 265/70/16.
Heres some pics of my first 4wd outing at Zig Zag.
The bash plate on the bar came loose on the way there. Bit poor that TJM didnt tighten them properly.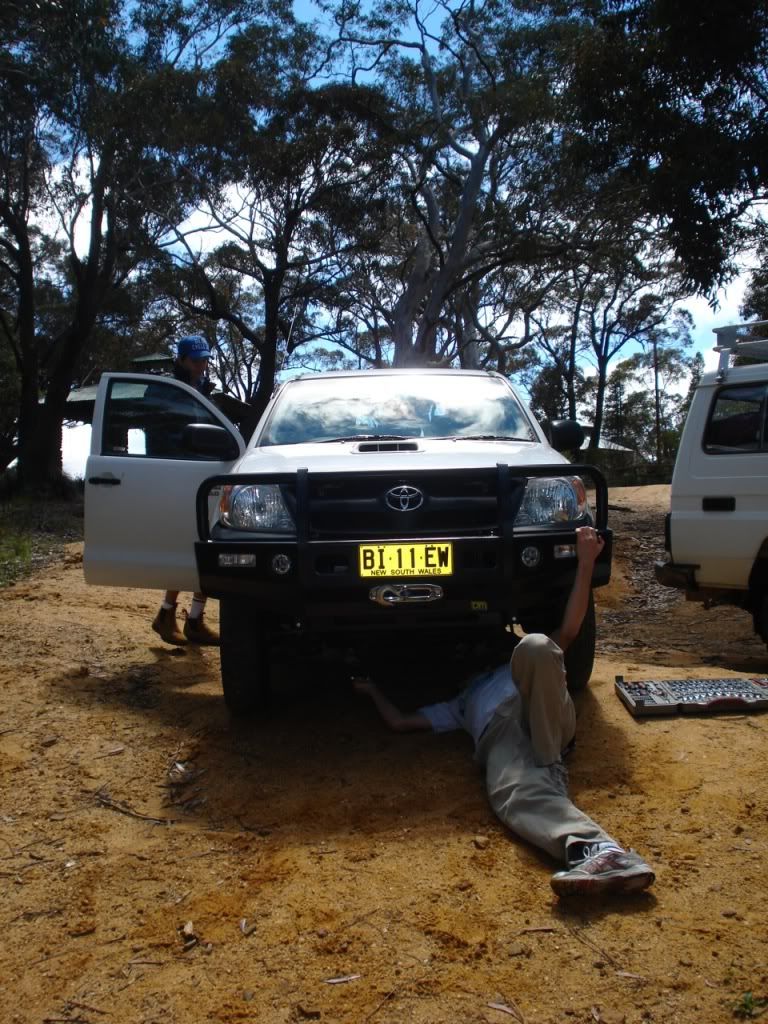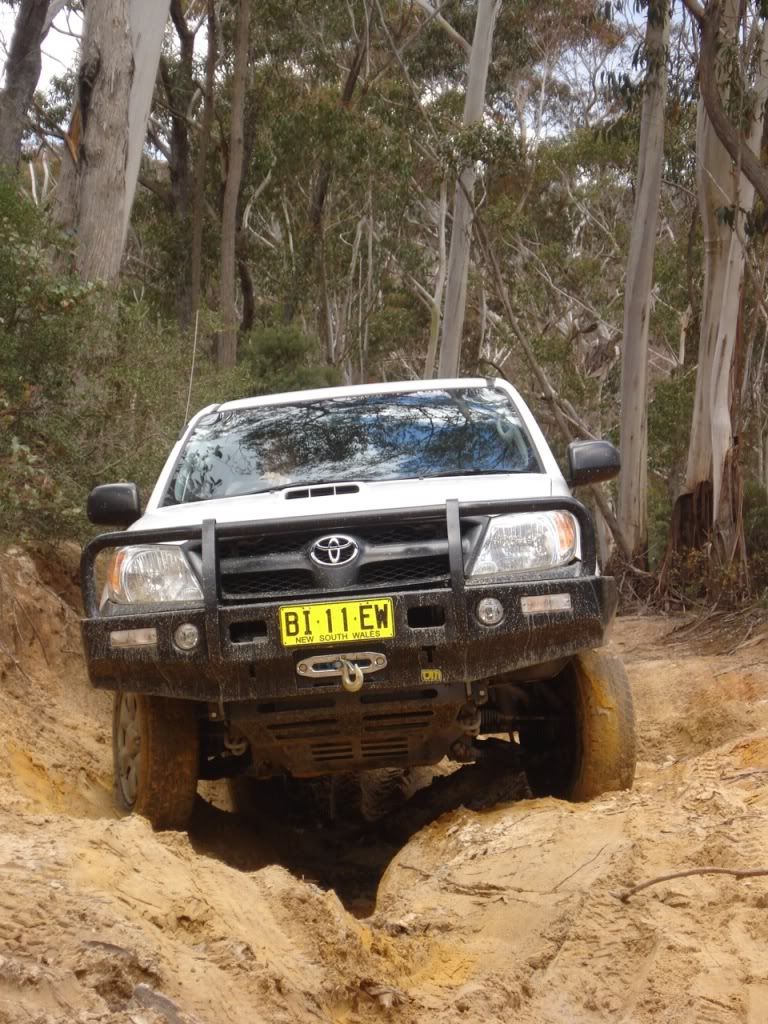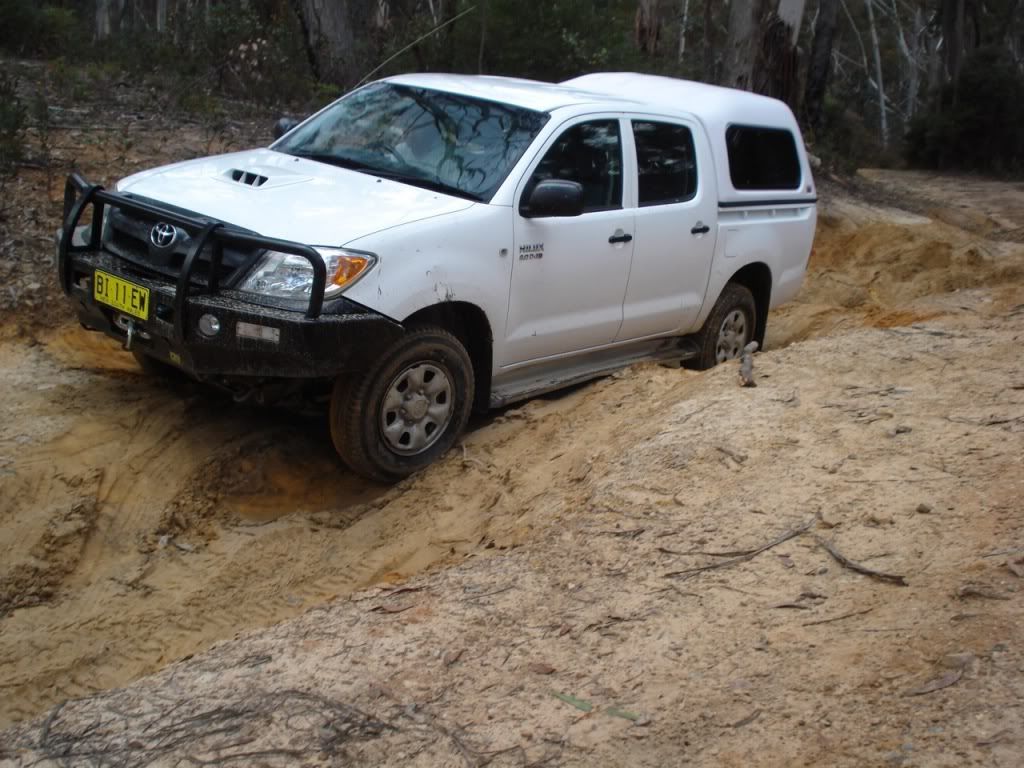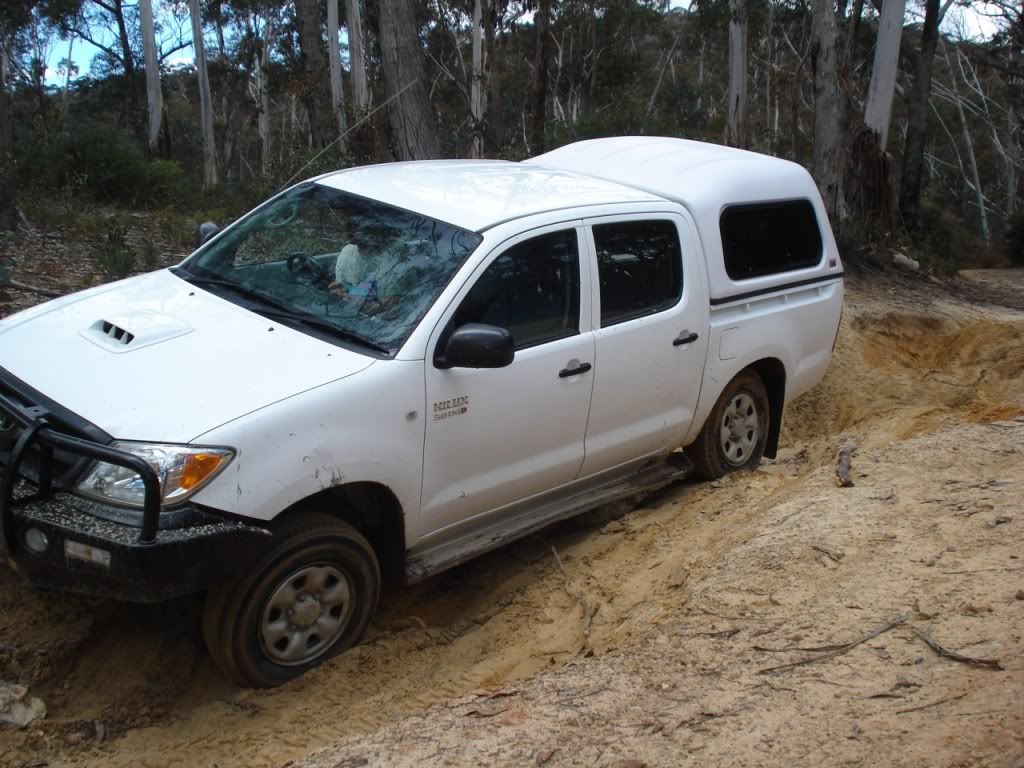 Got a bit stuck. Lucky I have the winch.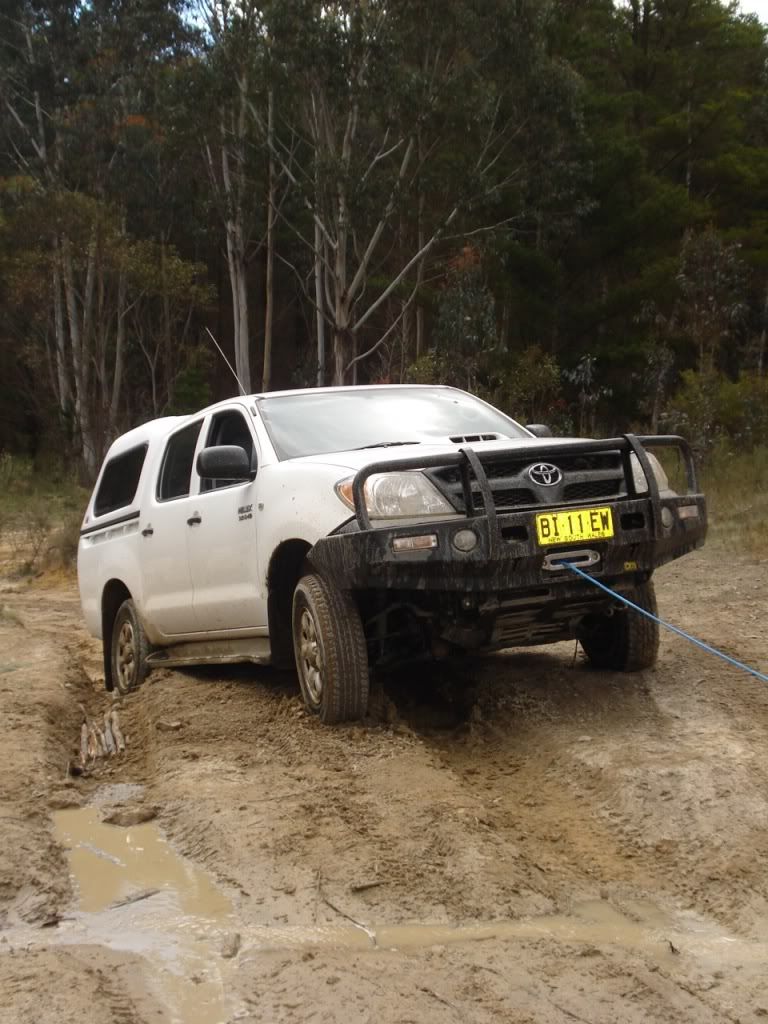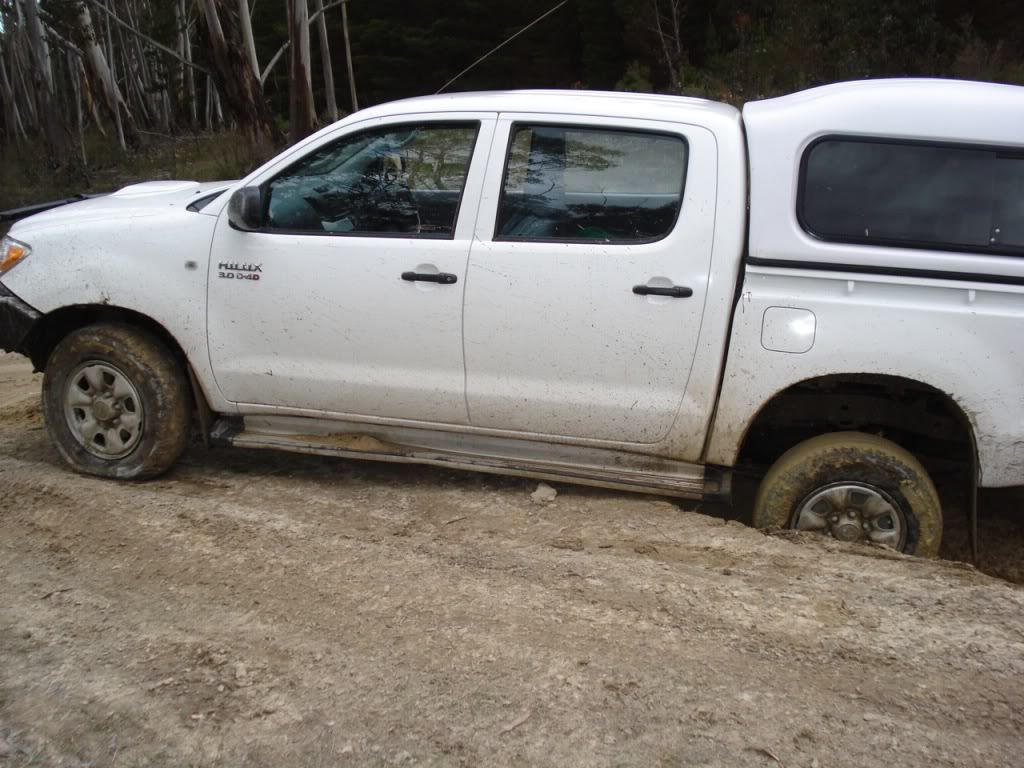 Cheers,
Chris.