Hi all, thought I would finally get around to writing one of these things up, good way to keep track of what I've done to the ute and how much money has been spent on it aswell haha...anyway, bought the car 3 years ago brand new but have only really started doing the 4wd mods since May this year after we took it off road stock standard and the Mrs kept going on about how it needed to be higher and with more protection. Didn't need to be told twice
What's been done so far, starting at the beginning.
- Speedliner spray on tub liner
- Caddy storage canopy
- Middle lap sash belt for the kids
- ARB Deluxe bull bar
- Southern Cross FabWorks sliders, powdercoated Sahara Black
- Fox 2.0 adjustables set at roughly 2", TJM 300kg leafs in rear
- BFG 265/70 KO2's
- Recovery points
- Rear wings for dual battery and storage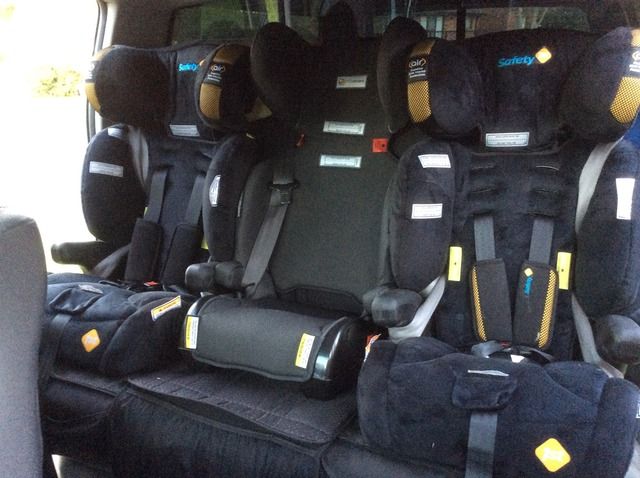 Just get three seats across the rear
Before lift and tyres
Later that day. I ended up getting the front lowered from 580mm centre to arch, back to 565mm. The CV's were pretty steep (I thought so anyway) and it was rough as guts, the 15mm made a huge difference to the ride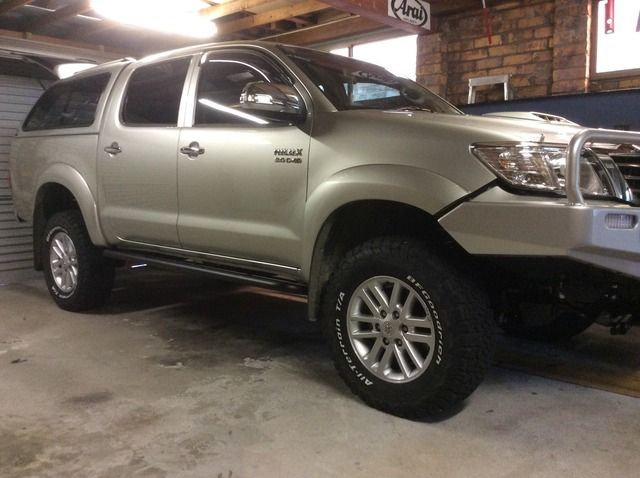 After the 15mm drop
Supplied bolts for the recovery points were too long, added a few more washers
Rear wings. Got a 130AH AGM battery, Projecta IDC25, narva fuse block with auto reset circuit breakers, baintech panel, made up a panel for some Anderson plugs and a light switch for the canopy cause having to climb up in there to switch it off is rubbish. Made the frames from aluminium and powdercoated them sahara black, AA plywood with marine carpet, kept the latches simple and just used some double roller catches with holes in the panels as a handle, they are pretty narrow so a compression lock or t-handle would have fouled up on the battery anyway.
That's about it so far...snorkel, catch can, fridge slide for the waeco and a few other things to hopefully come.