Well I don't have the talent a lot of you guys have but here's mine anyway.
I bought a Brand New 2012 SR Hilux, Auto, Air-con (Why is this still an option).
Because where I bought it do the minecorp vehicles I also got an ARB Deluxe Bull Bar, Flares and Safari Snorkel.
I also got them to organize a 2m long tray x 1.8m with a slide out ramp underneath.
Before I even took delivery I went around to Gitsham to check the dealer was doing what I asked, luckily because they fitted a Toyota bar after getting in a argument with the manager he apologized and fitted the correct bar.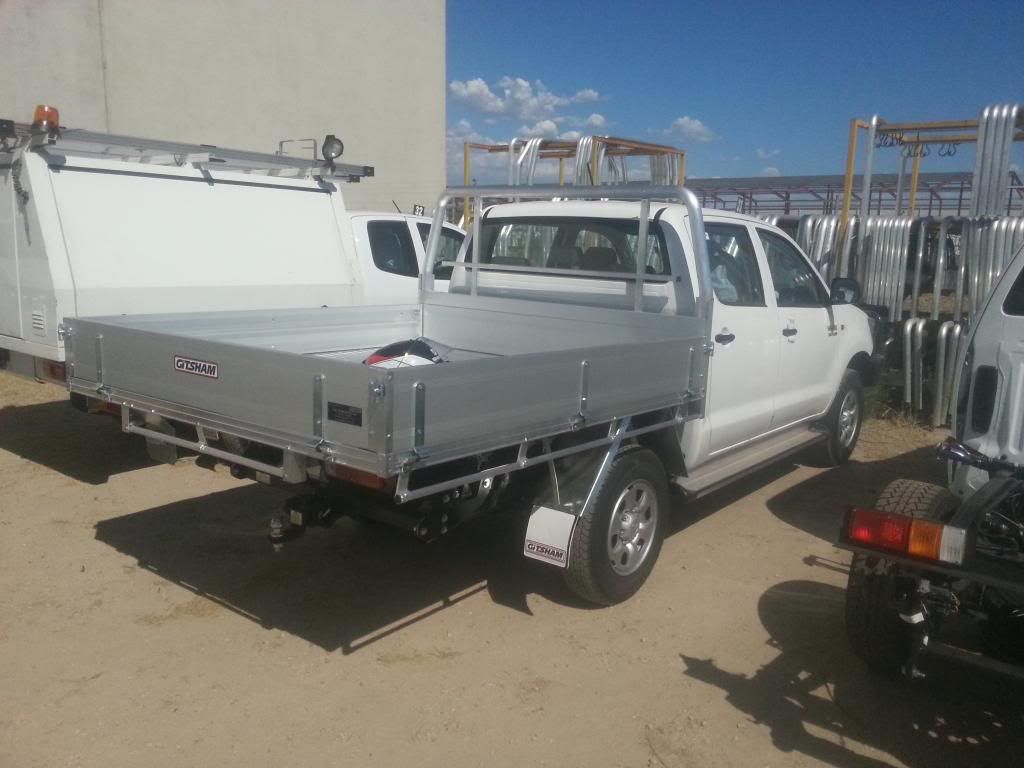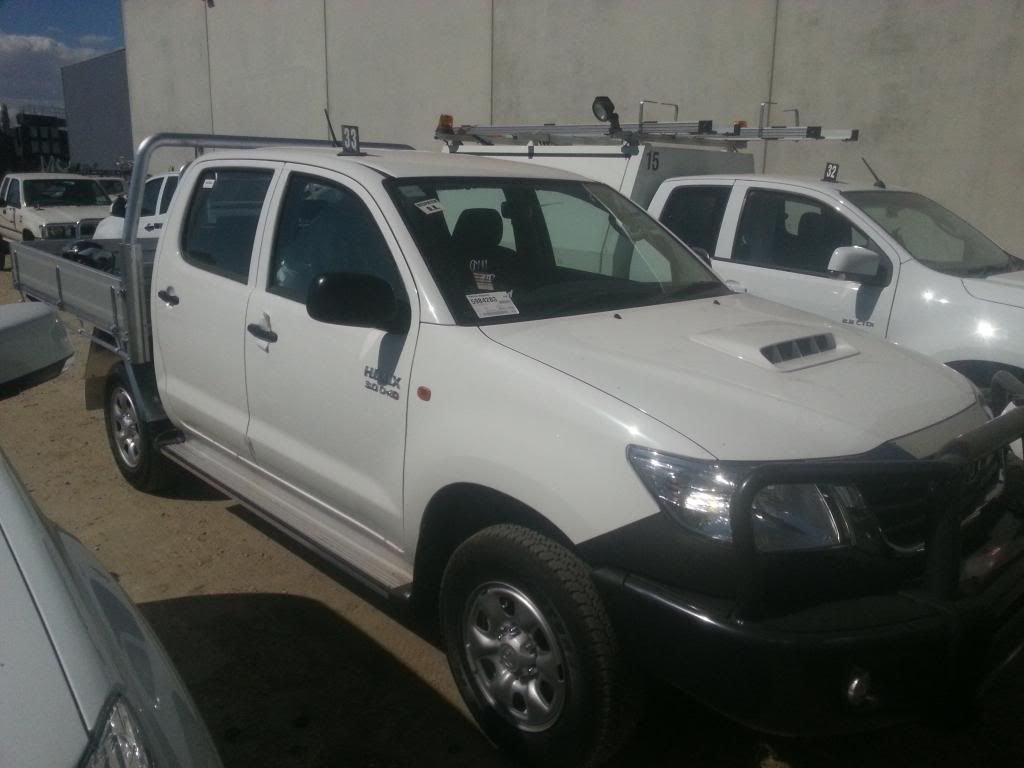 Don't mind my brothers playing on the car.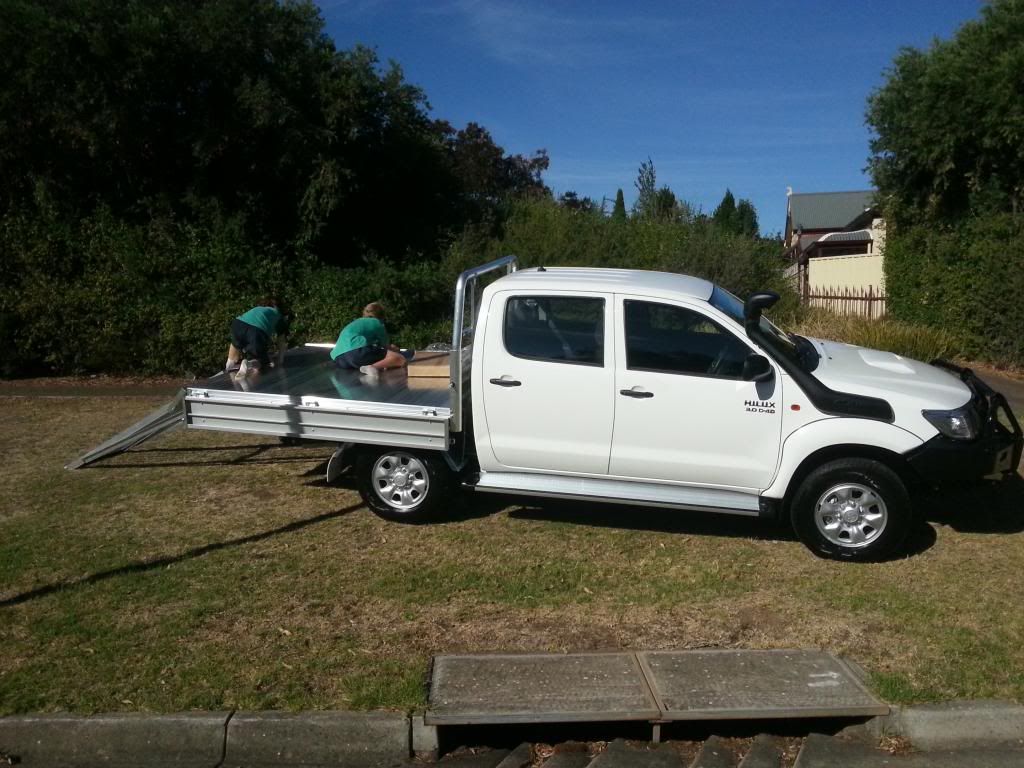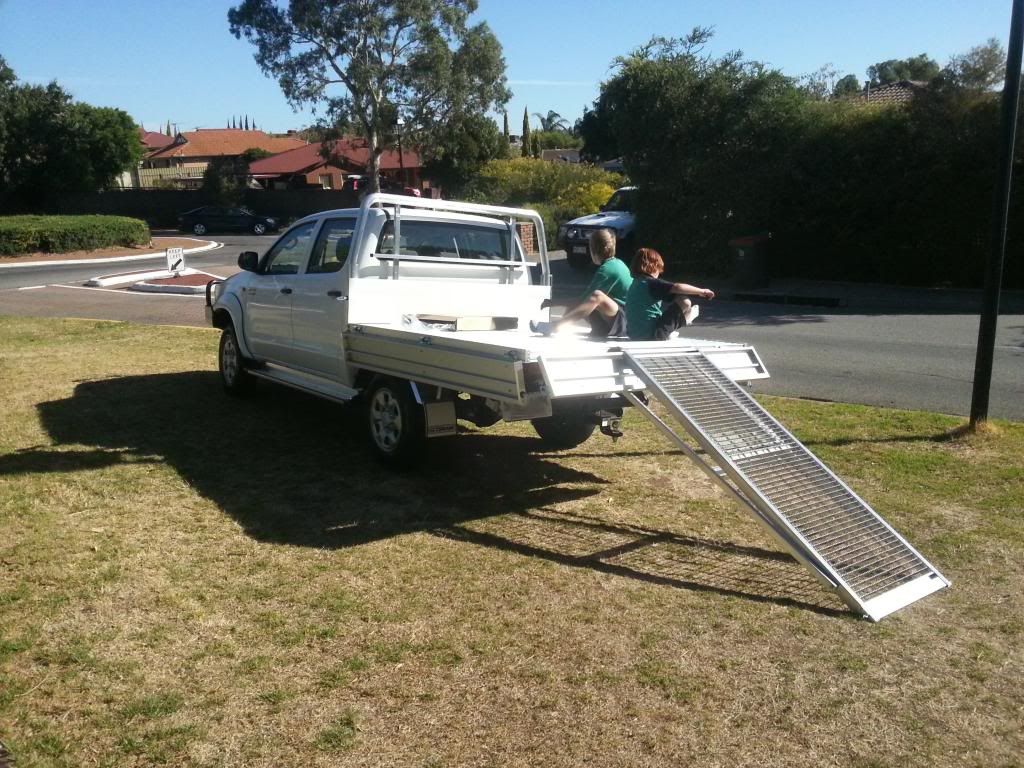 The first weekend I had it I installed my GME UHF TX3540 under passenger seat and aerial and tested out my ramp.
A couple of weekends later I installed second battery, Narva 225 HID and Voltmeter with three way switch and some rear work lights.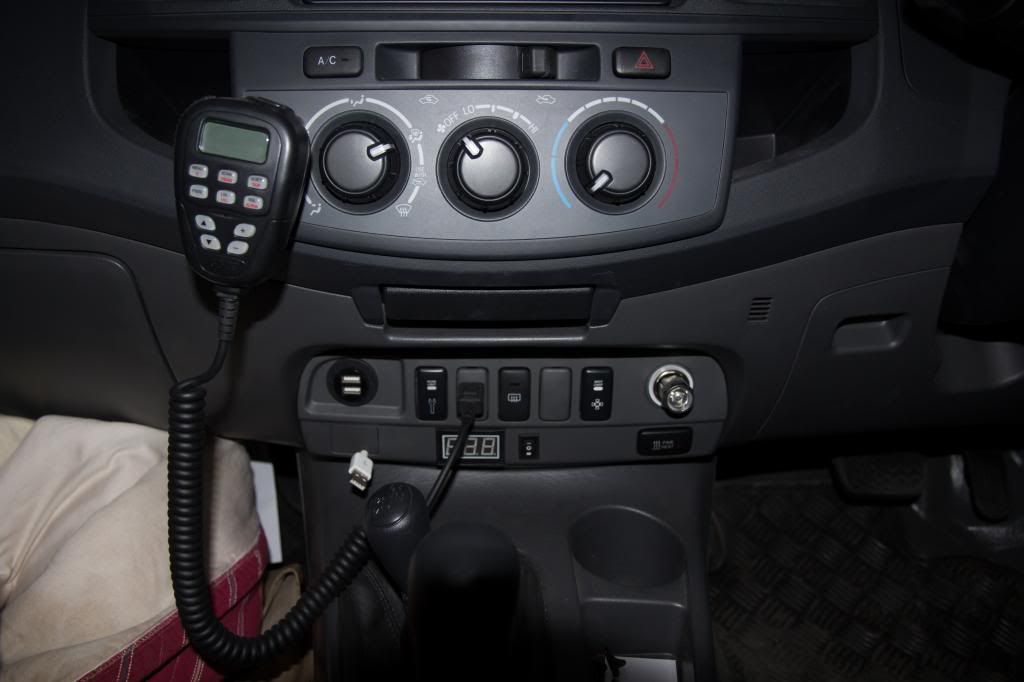 Then went for a weekend away by myself.
Work lights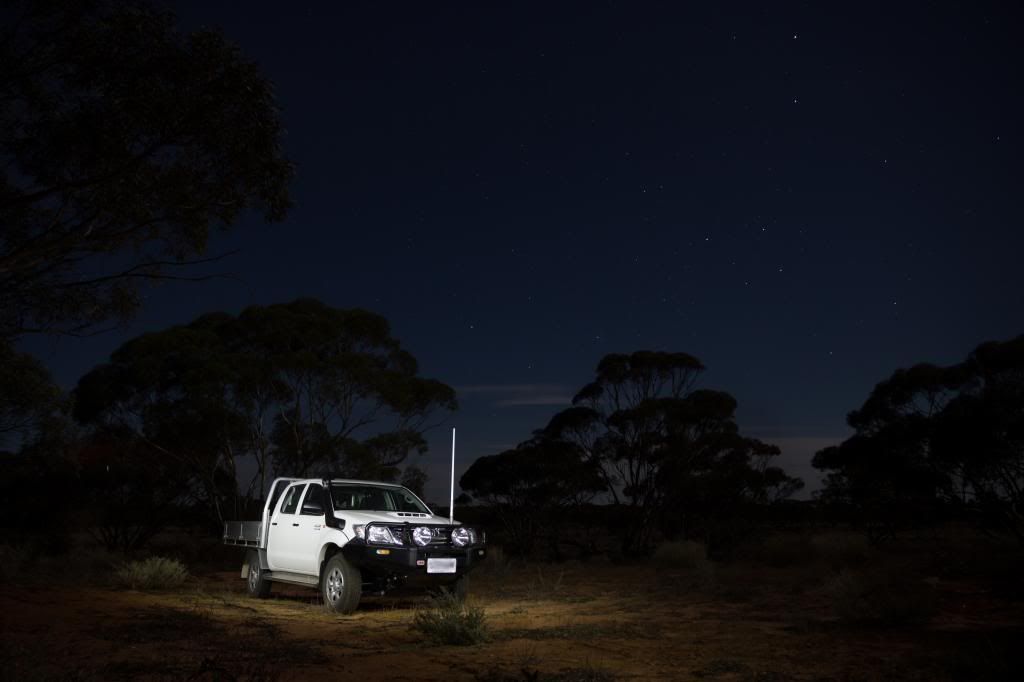 Got an early morning on the Sunday, my sleeping mat had a leak so couldn't sleep.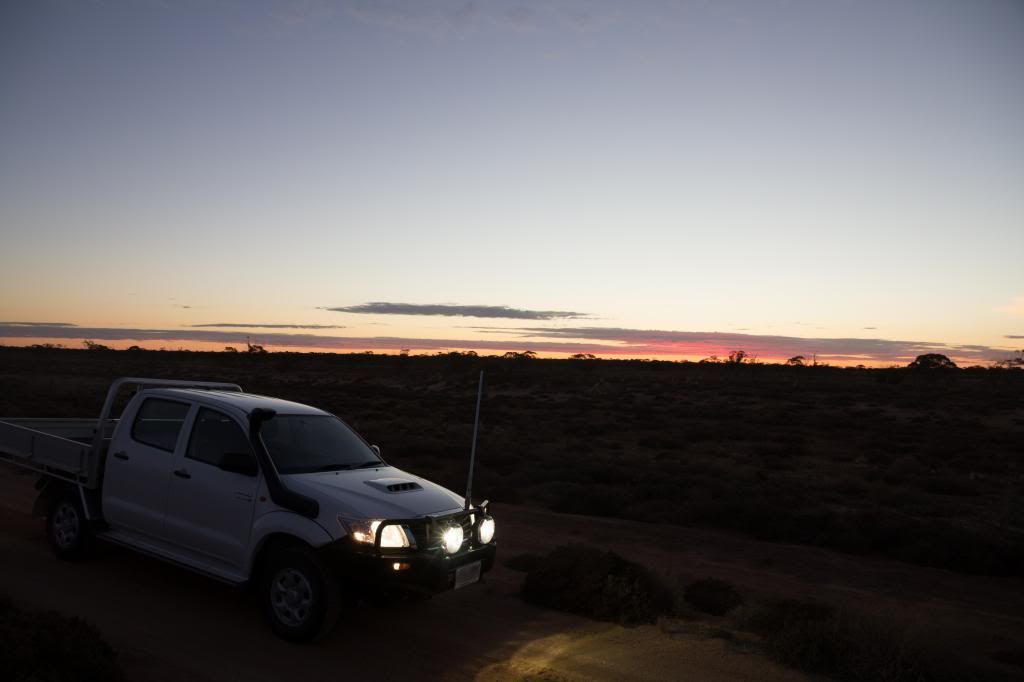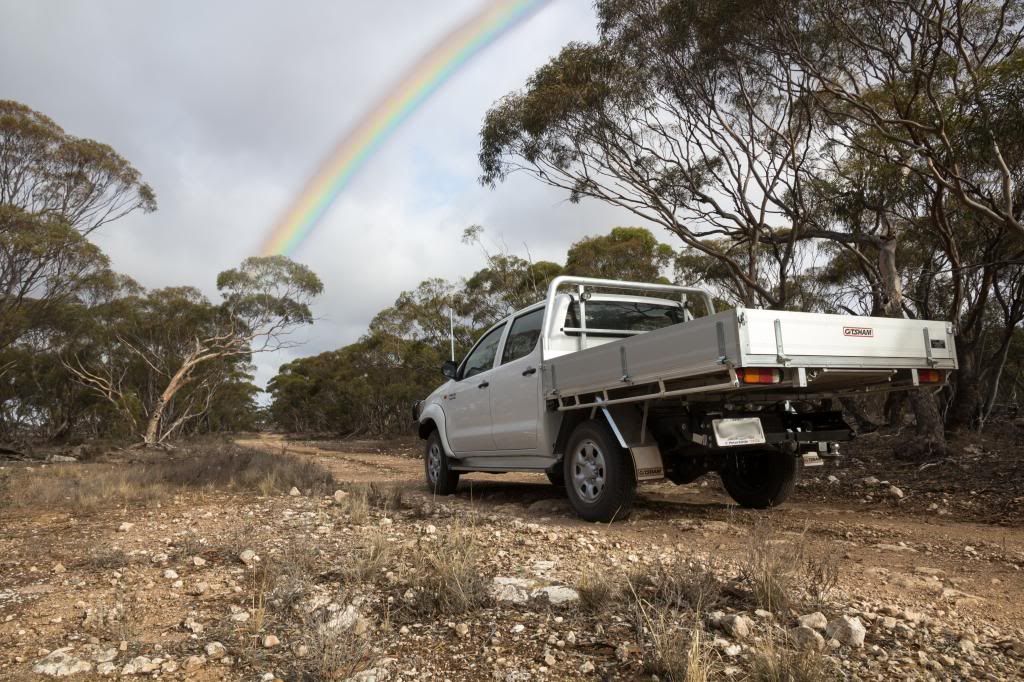 Just for fun and cause the standard wheels have to go I fitted my mates Patrol rims for a week and in doing that I couldn't put the original pizza cutters back so I have ordered some black 16x7 with a +20 offset and fitting BF Goodrich A/T 265/70/16 as I can't afford a lift yet, will post pics as soon as my wheels get here.
Just a phone shot of patrol rims.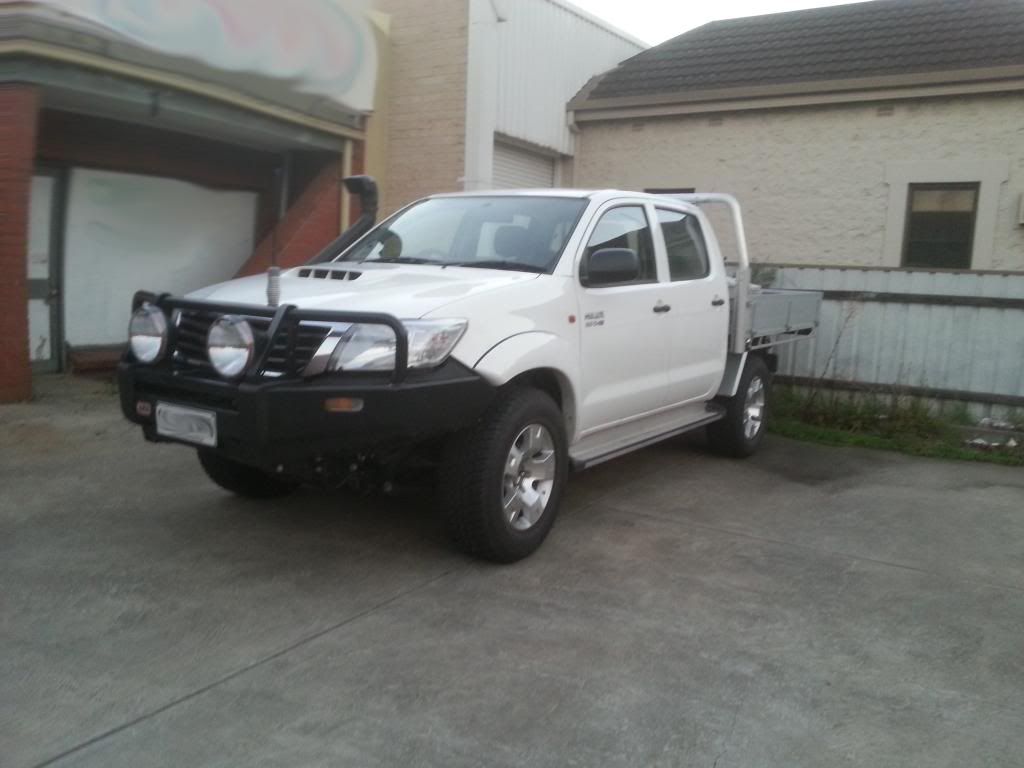 Also this week finishing off my storage area in the back with the seats removed will post some up when I can.
Sorry if there's to many photos but that's another passion of mine along with my bikes (2007 Suzuki DRZ 400E, 2010 Honda CBR1000RR and 2011 Suzuki DL650 V-Strom)