PIcked up my 2011 sr5 lux in march as an ex demo and been pretty slack since i got it, had rustproofing and a tub liner put in when i first got it.
7 months later finally got a lift, tyres, bullbar, uhf and spotties
Got an EFS 2" kit with medium load front springs and efs elite struts, medium load rear springs and shocks
tyres are Kuhmo kl71 265/75r16 and wheels are 16x8 black sunnies with 0 offset, had to cut a bit out of the front flare so it wouldnt scrub and got a heat gun and re moulded the plastic up inside the wheel arch and bent the mud gaurds a bit.
Bull bar is an MCC 007-02 in black. My mate is going to wire up the foglights, spotties and uhf tomorrow.
Spotties are lightforce 240 blitz and picked up a uniden uhf and aerial on ebay
the day i got it
wit the 2"lift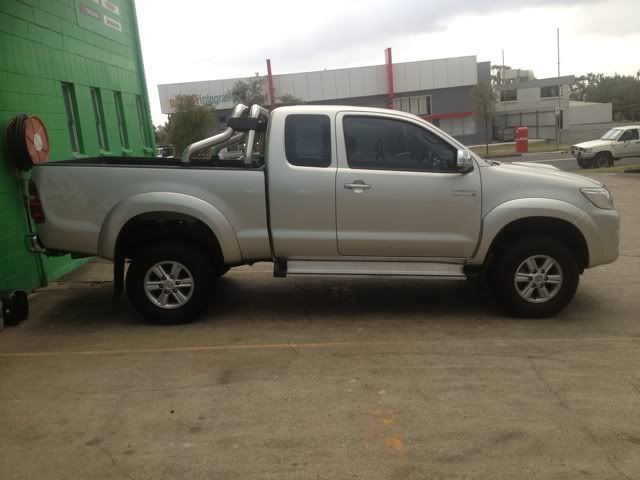 tyres and wheels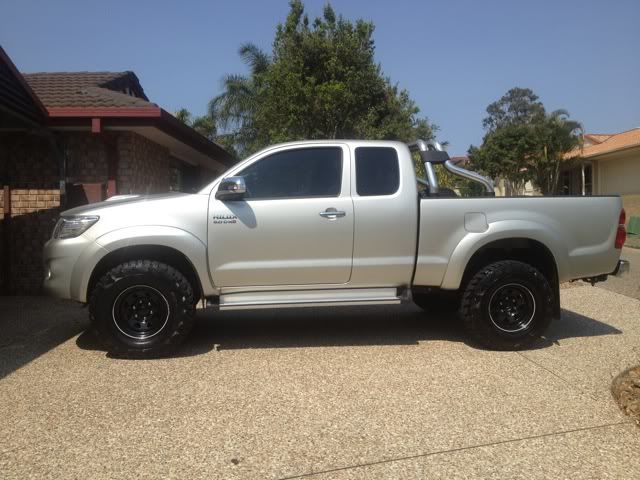 with the bullbar